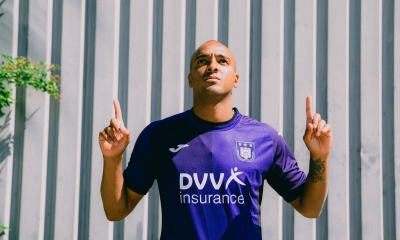 Rafael Nogueira da Silva, better known in the futsal world as Fits, joins RSCA Futsal for the next two seasons. The 30 year old Brazilian international, a very powerful and technical player, is a great addition to the team. He will also bring a lot of experience.
After starting his successful career in his native country, Fits played in Italy for two seasons (60 games and 44 goals) and then for four years at Benfica (117 games and 69 goals), one of the best Portuguese and European teams.
During the last winter transfer window, Fits was transferred to Manzanares FS Quesos El Hidalgo, a Spanish top flight team, where he scored 13 goals in 17 games. His record includes an Italian Cup, two cups and a Portuguese title.